Tech News
Acer preps OLED monitor and glasses-free 3D laptop
The Predator X34 is a phenomenally popular line of monitors, combining the common 34-inch, 1440p ultrawide form factor with great features and a competitive price. The series has had a few iterations, but the newest model jumps into the increasingly crowded gaming OLED space. You'll have to wait a bit for it, though: The Predator X34 V is hitting retail in most of the world in the fourth quarter of 2023, with a starting price of $1,300 USD.
But based on the specs, it might just be worth the wait. In addition to that gorgeous 3440×1440 curved OLED panel running at a zippy 175Hz, you get more than the usual number of connections on a gaming monitor. HDMI and DisplayPort are present, plus USB-C with access to the full speed of the panel, 65-watt chgarging for laptops, and four USB 3.2 ports for extra goodies. The screen includes a pair of 5-watt speakers in the chunky chin, and a small but notable improvement over previous X34 designs is the internal power supply—no huge brick necessary. The only downer appears to be a 250-nit max brightness, but that's rather typical of larger OLED panels.
Acer
Elsewhere in Acer's gaming announcements, the company is preparing to bring the glasses-free 3D tech that Gordon saw at GDC to retail. The Predator Helios 3D 15 SpatialLabs Edition combines a stereoscopic display (tech you might have seen on the Nintendo 3DS a long time ago) with eye-tracking cameras, allowing the 3D game environment to dynamically adjust to your head's position to augment the 3D effect. Currently 70 titles work with the system, with more coming soon. The laptop comes with 13th-gen Intel processors and GPUs maxing out at an RTX 4080. It will cost $3,599 for the base model when it launches in June.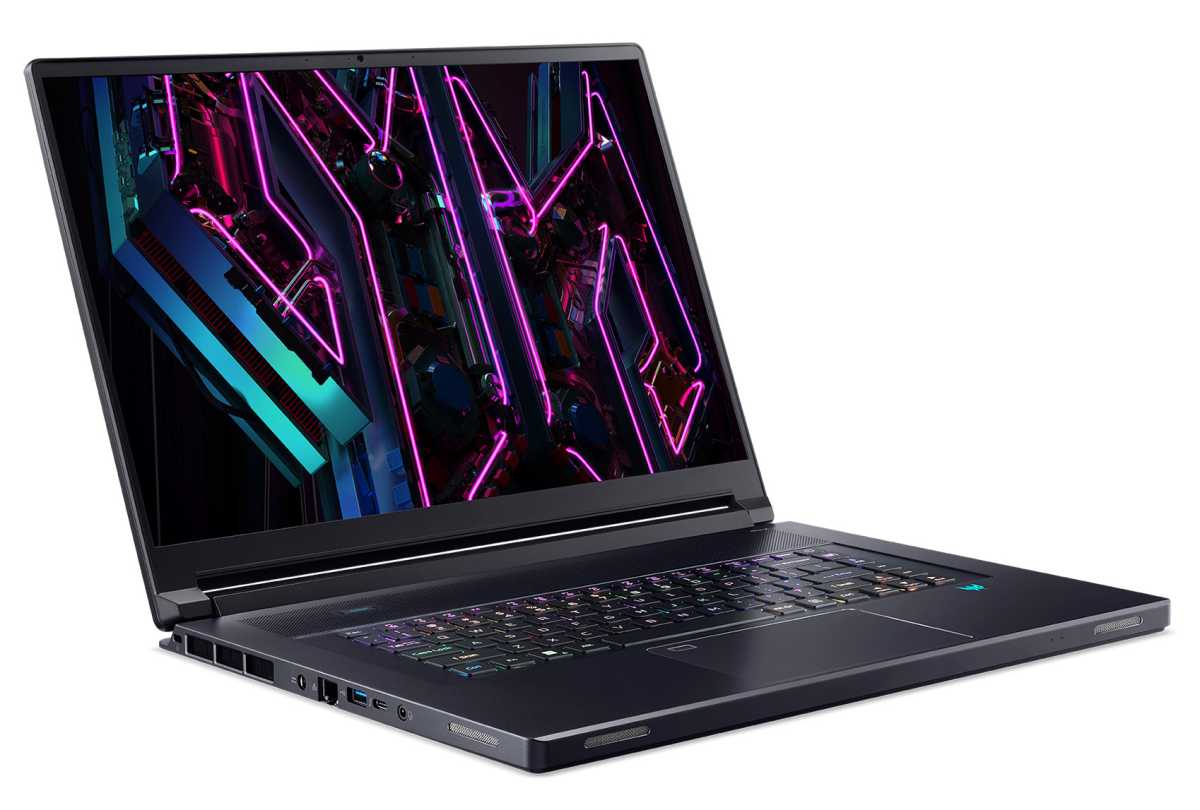 Acer
The new Predator Triton 17 X uses its massive screen to spread out its high-powered hardware, resulting in a surprisingly sleek aluminum chassis that's less than an inch thick. Specs include processors up to a Core i9-13900HX, GPUs up to an RTX 4090, and a maximum of 64GB DDR5 RAM and 4TB of SDD storage. That's enough oomph to absolutely spank the latest AAA games and make a more than serviceable media creation machine, too. You'll have a nice view, whatever you're using it for: The 16:10 display is a mini-LED panel with 2560×1600 resolution and an impressive 250Hz refresh rate. The Triton 17 X launches in May for a starting price of $3,799.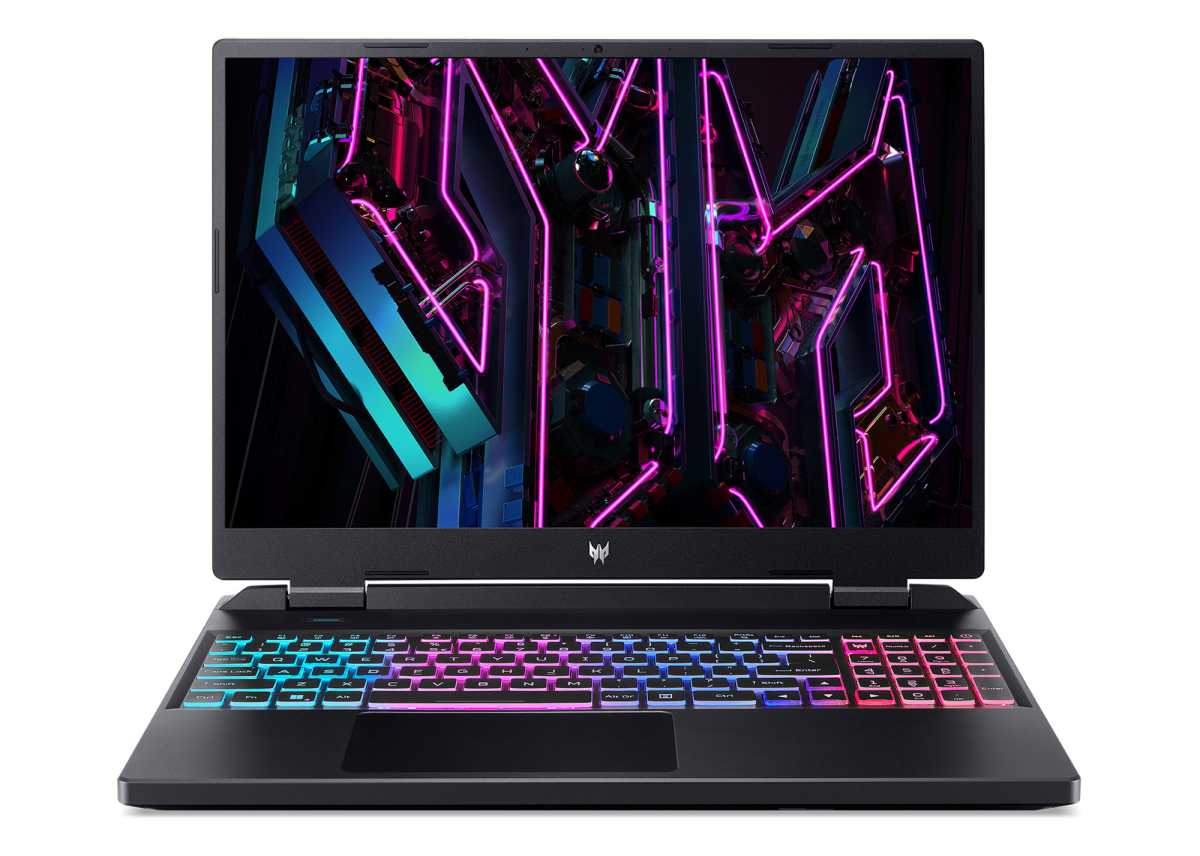 Acer
If your budget can't handle the latest ultra-thin gaming machines or cutting-edge 3D screens, there's the new Predator Helios Neo 16. This gaming laptop includes options for Intel 13th-gen processors and up to an RTX 4070 GPU, 43GB of DDR5 RAM, and a 2TB SSD. Pair it with a 16-inch 2560×1600 IPS screen, with a more-than-respectable 165Hz refresh rate and a 3ms response time, and you've got yourself a gaming machine that can still run most brand-new games at high settings. The base model, which has to settle for a 1920×1200 screen at the same speed, will be $1,300 when it launches in May.