Tech News
I don't want to live in Apple's world, but I sure envy it
Despite having Apple products, I don't self-identify as an Apple user. I'm happy to be on Team Windows and Team Android. I like Windows' broader support for applications, and I have a tethering app for Android you'll need a crowbar to separate me from.
And yet, life can be awkward as a non-Apple fan. The reason I have an old Macbook and iPhone is because so many people around me do, and it's often the fastest way to get photos and video transferred from between us. Asking someone to upload to iCloud or Google Photos and send me a link can spark a befuddled glance. In contrast, requesting an AirDrop transfer will always go off without a hitch.
You know how long it took for Windows to finally have a similar-ish equivalent? It didn't happen until this month, when Google launched a beta feature for its Nearby Share service that allows Android phones to share files with a Windows PC. Before then, you could transfer files over Nearby Share within Google's ecosystem only. Meanwhile, Windows machines have only had a sharing feature for other Windows machines—and for truly quick transfers, you need Windows 11 for Wi-Fi support. Windows 10 machines share over Bluetooth, which is slower. It's also been glitchy in my experience, with file transfers inexplicably dropping out midway.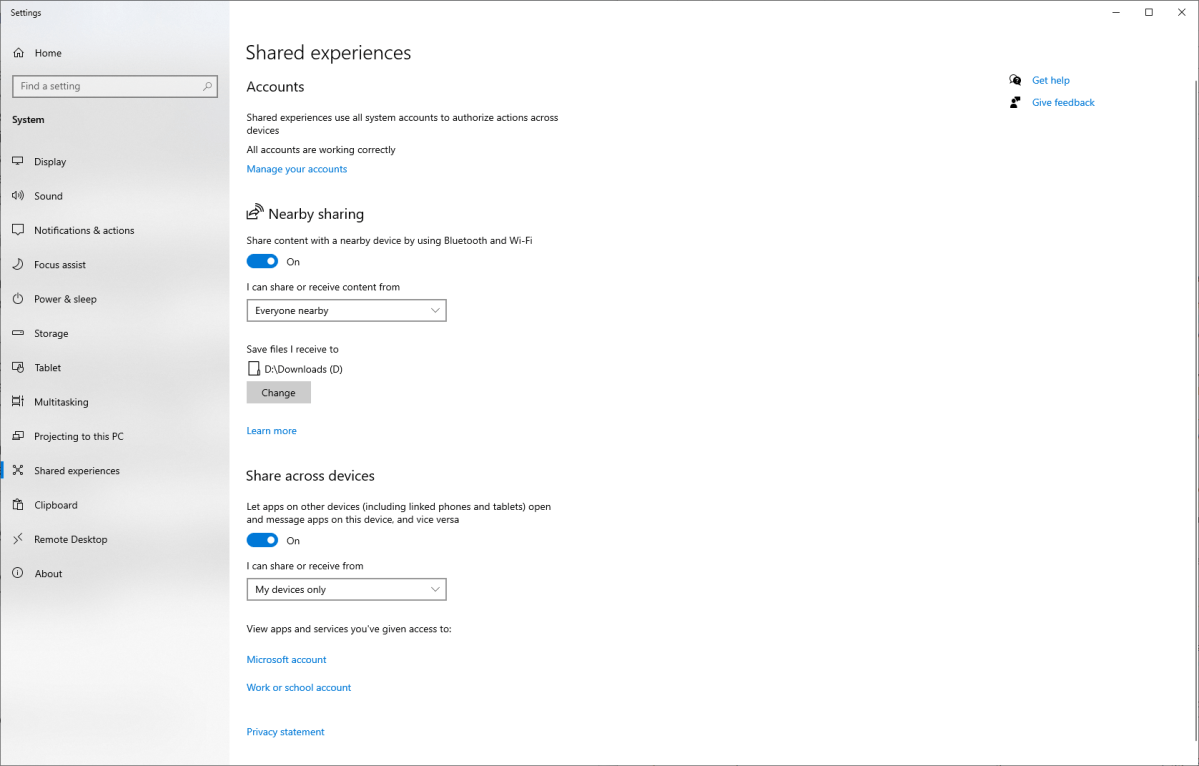 This patchwork, half-baked experience does not exist in Apple's world. To riff off the cliche line, file transfers just work. Which annoys me, because why don't they in Windows? Why shouldn't Windows simply work with other Windows devices as seamlessly, much less the biggest phone operating system? And why did it take a decade after AirDrop's release to get a duct-taped equivalent?
Apple trounces Windows (and Android) in other areas, too—like text messaging. In the Apple ecosystem, you don't need to be chained to your phone. You can access iMessages on Macs and iPads signed into the same account. The closest we get on Android is using Messages for Web (which I adore, but isn't quite the same), or using Phone Link on Windows, which is okay, but lacks polish and requires you to have a Microsoft account to use. If you own Samsung devices, you can get closer to the iMessages experience on Samsung phones and tablets, and then use Phone Link for access on Windows. To me that's no less duct-taped a solution, though. It's merely done with neater strips.
I recognize I want the polish of walled ecosystem outside its gates, but in 2023, this doesn't feel like as big of an ask as it was even ten years ago. I don't know what goes on behind closed doors, but is not the enemy of one's enemy a friend? You'd think Microsoft and Google would want to partner more strongly (and more quickly).
Macworld
Third-party software has filled the void until now, but I haven't always liked the options. (Or the security and privacy concerns of trusting them with my data.) On occasion, I've even momentarily been tempted into switching to Apple gear. (Then I remember I can't change my default map app on iPhone, and I put down my wallet.)
Mostly, I've reached a point in life where I feel stretched thin between obligations. The mental overhead of juggling extra software and settings for what feels like should be basic functionality adds more straws to the camel's back.
Maybe one day I'll be okay with never being able to change the look of my icons on my phone, or having an icon anywhere I dang please on my home screen. But in the mean time, I just want to know: There are so many of us who use Windows and Android. Why isn't the relationship between them (and among them) better?