Tech News
Lightroom adds AI denoise to make old photos look like new
Modern smartphone cameras have become better and better at dealing with low light, and their multi-megapixel image sensors routinely take sharp shots in full sun. But it's likely that you have hundreds of grainy older photos from older cameras—and that's where a new AI feature from Adobe Lightroom may prove useful.
Adobe Lightroom Classic, as well as the modern versions for Windows and Mac and Adobe Camera Raw, are adding a Denoise feature. Professional photographers may benefit from how Adobe sees it—taking high ISO shots in low light. Doing so introduces the "speckles" where an image sensor struggles to present the image clearly, due to issues like pixel density, the size of the sensor, and shutter speed.
Lightroom's new feature applies AI to clean up those images. Unfortunately, Adobe is targeting professional photographers first, with support for the RAW format and only the RAW format, for now. Additional file types will be supported in the future, Adobe said.
We're hoping to see more common file types supported soon, in part because AI could be perfectly put towards cleaning up older photos—like the one at the top of the page, which wasn't shot in RAW. Adobe already offers AI capabilities in Photoshop and its other apps, including its Magic Lasso and Spot Healing tools, which "look" at the image and distinguish the parts you care about. Tools like those debuted in 2020, with the introduction of Smart Subject, which used the AI-powered Adobe Sensei to make those distinctions.
Apps like Topaz DeNoise AI, which we've used as a benchmark tool, meanwhile, are specifically designed to eliminate digital noise. They're useful for taking older photos, shot by older, poorer cameras, and helping "clean them up" for publication or just to show off the friends and family. Lightroom, though, has lacked these capabilities.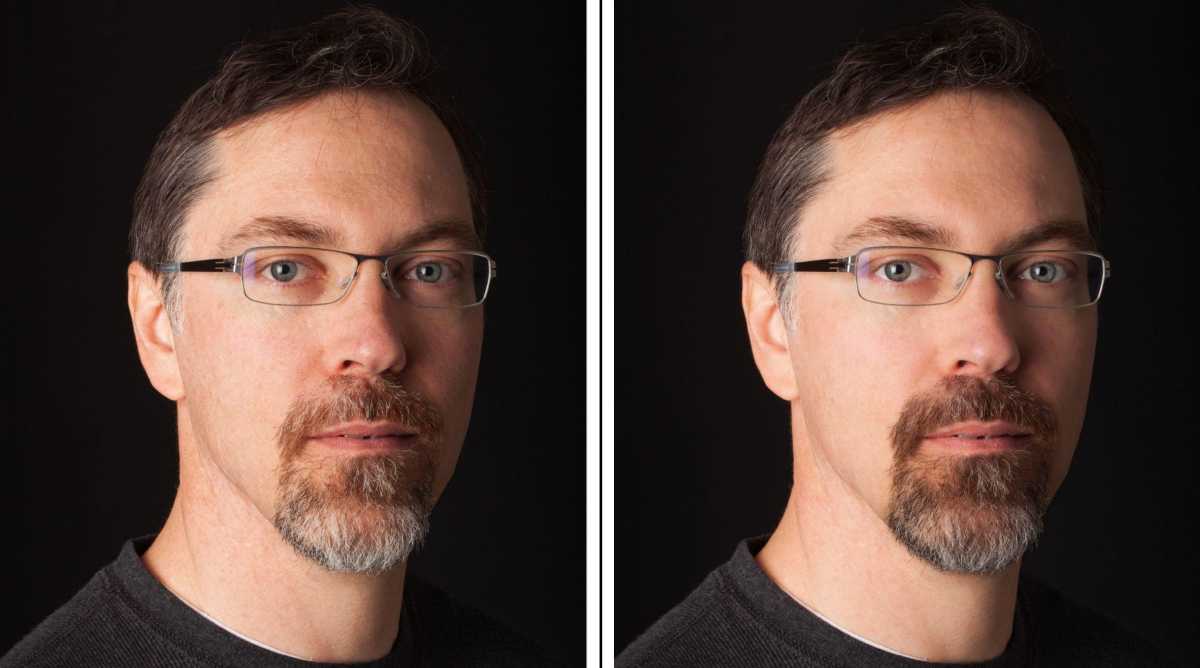 Adobe
Lightroom is also adding tools like AI Mask categories for what Adobe calls Select People: generating a mask for individuals or groups, and focusing on select elements. Adobe is also adding to its Adaptive Presets, with specific tools like Darken Beard or Enhance Clothing to perform those functions. While the former feature will appear on Lightroom for Mac and Windows, and Classic, the additional Adaptive Presets will feature on Lightroom for iOS, Android, and the web. AI masking for Select Subject, Sky, and Background will also let you tweak the sky, for example.
Adobe is also adding various presets, like travel presets, to help make numerous adjustments to specific categories of photos, all using AI. All of these features are now available for the various versions of Lightroom.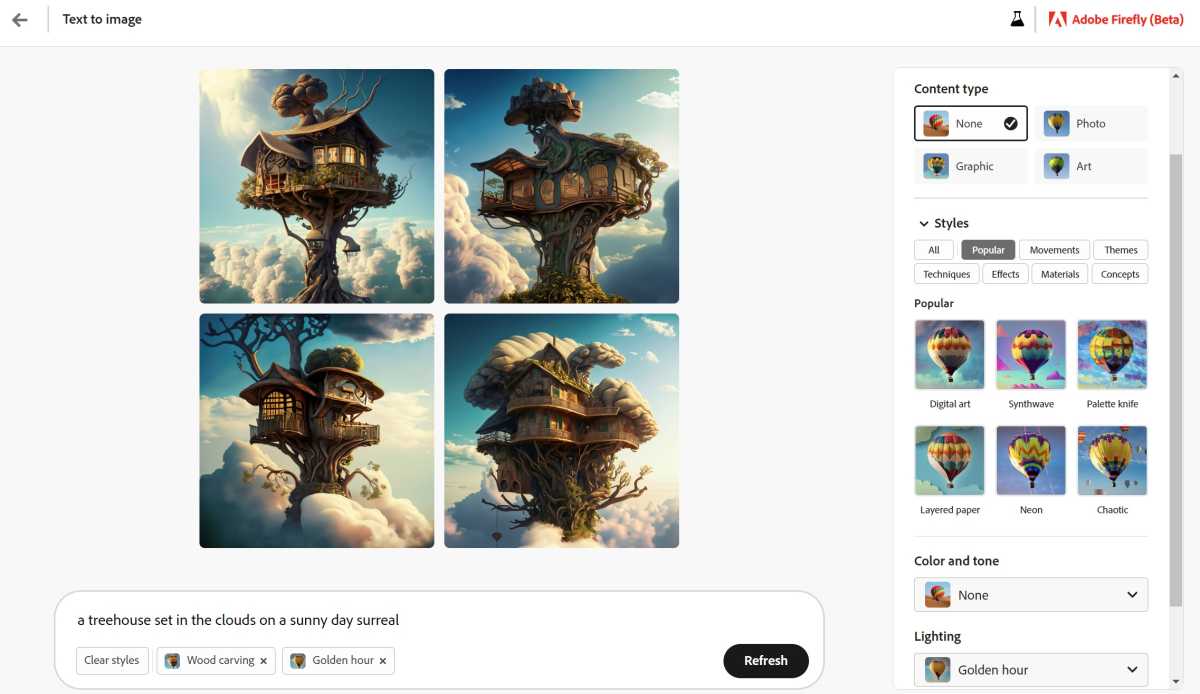 Mark Hachman / IDG
Eventually, Adobe will likely bring its Firefly technology to Lightroom and Photoshop, as well as its other tools. Firefly, a slick AI art generator that figures in our list of the best AI art generators of 2023, constructs AI-generated images from its base of Adobe stock images and other sources.
All those tools, however, still seem aimed at professional illustrators. Placing more AI capabilities in the hands of photographers—or their grandchildren—to clean up photos of weddings, birthday parties, and graduations from decades ago sounds just as revolutionary.