Tech News
Windows 11's yearly update comes to your PC: 5 new features to try
You may have found that your Windows PC recently updated itself, whether or not you wanted it to, as Microsoft began automatically upgrading Windows 11 PCs with its big annual update at the end of January. It's been an optional upgrade since its September release. But that's okay: there are plenty of new things to check out in the huge Windows 11 2022 Update, codenamed 22H2. The system has been given a bit of spit and polish pretty much everywhere — you probably noticed some of the more obvious interface changes, like new icons for changing volume.
Here are five of the more substantial changes you should check out first in the Windows 11 2022 Update. If you want to go even deeper down the Windows 11 rabbit hole, check out our guide to 10 Windows 11 tips and tricks we use to customize our PCs.
Clipchamp: A new, free video editor
Windows now has a new default video editor: Clipchamp. As a sort of spiritual successor to the likes of Windows Movie Maker, it's simpler and more accessible than professional video editors — the kind of thing you can use for a quick cut or fade-in if you're sharing a YouTube video with friends. The tool includes the usual basic timeline and editing capabilities, and it can upload directly to YouTube, TikTok, and various web storage services.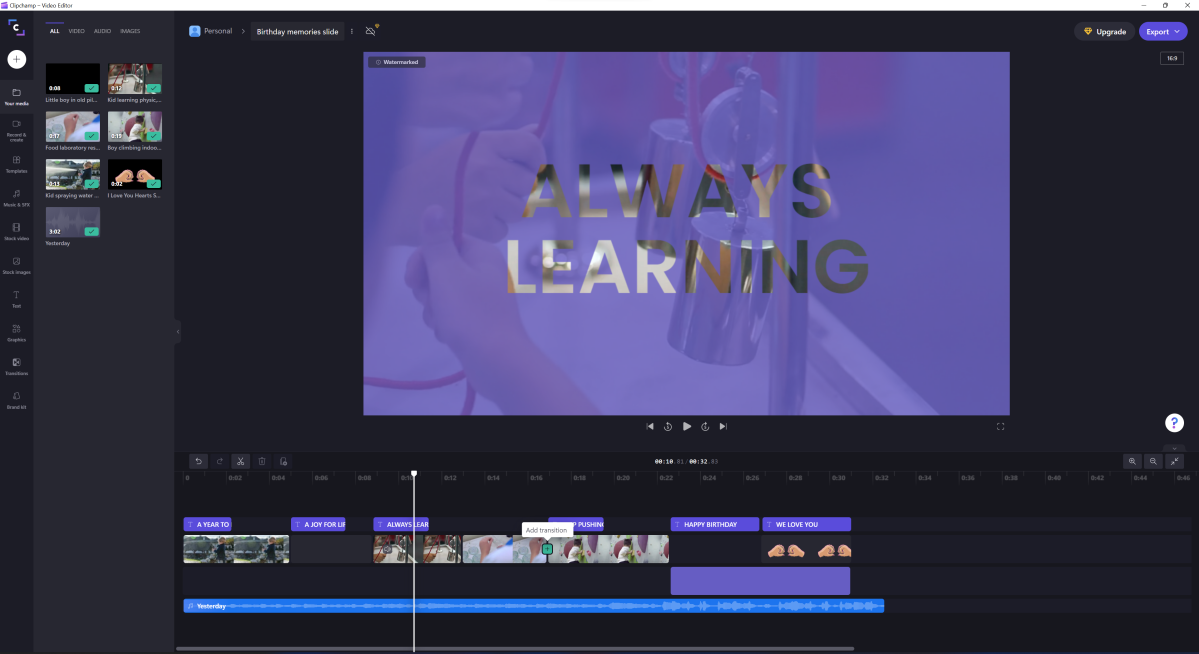 Mark Hachman / Foundry
As of Windows 11 version 22H2, Clipchamp should be included in your operating system — just search for it in the Start Menu. If it's not there, you can download it for free from the Microsoft Store. Here's a full guide on the basics for this new tool.
Tabs in File Explorer 
Power users have been waiting for this one for a long time. Tabs are a feature that more advanced alternative file browsers have been using for decades, and Microsoft finally—finally—delivered a tabbed File Explorer in the Windows 11 2022 Update. Here's a full guide on how to use them.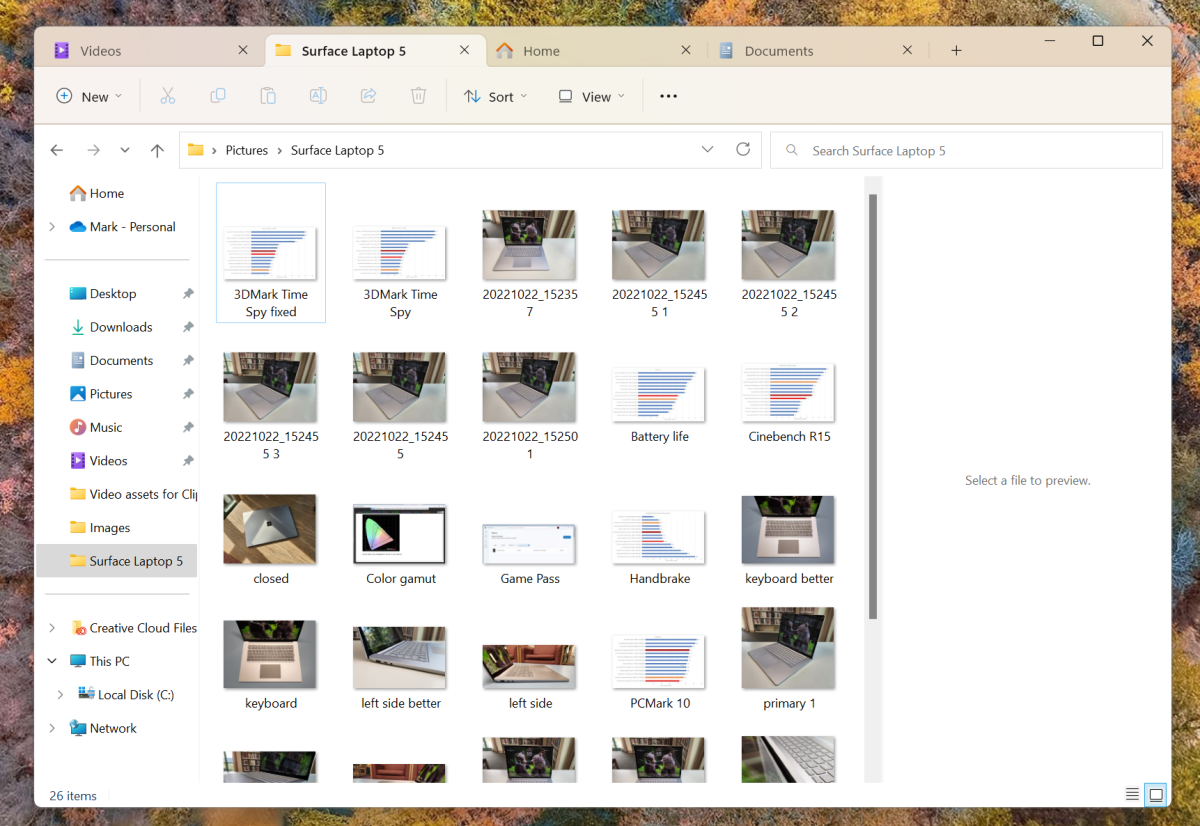 Mark Hachman / IDG
To open a new tab in any Explorer window, just click the "+" button in the top most menu bar. Tabs work just like you're used to in any modern web browser, though you can't click and drag them into a new Explorer window (yet). While you're here, check out the new, streamlined left-hand menu, with faster access to system folders and your most used locations. 
If you like to have a lot of apps within easy reach in the Start Menu, you'll love the new folders feature. It works more or less just like folders do on the homescreen for Android or iOS (or perhaps more pertinently, Chrome OS). Any two or more shortcuts can be combined into a folder, and any folder can have a custom name.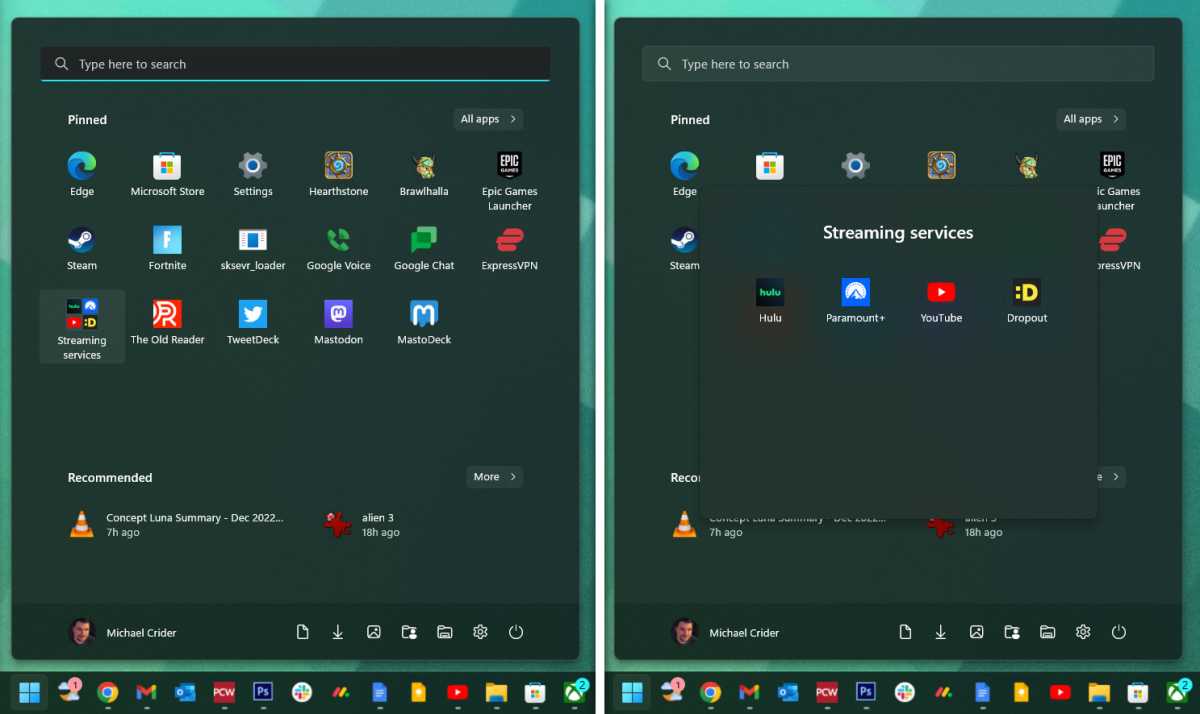 Michael Crider/IDG
To get started, just click and drag one Start Menu icon onto another. When you see both of them shrink, release the mouse button and a folder will be created automatically. Click the new folder, then click the title to rename it. Any additional programs can be dragged in or out of the folder, and you can have as many folders as you like. 
New ways to use the Snap Bar 
The Snap Bar is one of the most useful multitasking tools in newer versions of Windows. You might have seen it if you frequently drag windows around by their title bar: it's that thing that lets you move them to halves, thirds, or quadrants of your screen easily. But there are new ways to access it. 
Michael Crider/IDG
Hover your mouse cursor (don't click!) on the maximize window button, in between the close (X) and minimize (_) buttons in the upper-right corner. You'll see the six most common layout options. Click on any of the sub-grids in this pop-up to send the window to that location. You can also activate this view by typing Win + Z, then a number, then a number again to "drill down" into the options. 
Revamped NotePad
NotePad is one of the oldest, simplest tools in all of Windows, but this basic text editor is a little more capable than you might remember. In the most basic version, it now follows the dark or light color scheme in your personalization settings. 
Michael Crider/IDG
Microsoft might have even more in store for the humble NotePad. As you read this, testing versions of Windows 11 are being updated with tabs in NotePad in a similar addition to Windows Explorer. Whether or not this will come to the full release remains to be seen. 
Want to discover even more cool computer tricks? Check out our roundup of 10 little-known Windows features that will blow your mind.